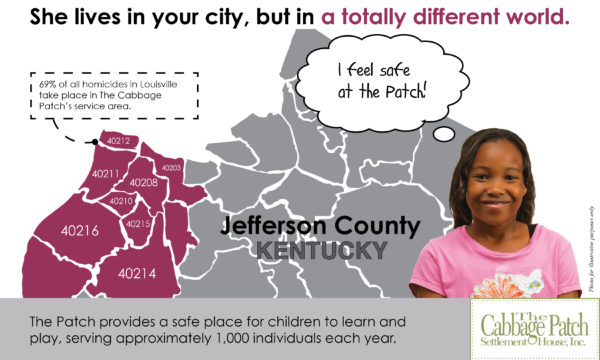 Chandra has been bullied and harassed on a regular basis at her school. At one point, things got so bad that a group of girls jumped her and beat her up, and shortly after came to her home to intimidate her. Staff members at The Cabbage Patch helped her family contact the police and get the process started to establish a restraining order.
After the situation was handled, Chandra's relief was noticeable. She was able to concentrate more on her schoolwork, and her grades improved. Children who are bullied are at risk for turning to violence to protect themselves, but because Chandra had the support of The Patch, she was able to find a better way to resolve her troubles. Chandra says that she likes being at The Patch because she encounters violence everywhere else in her life. She says girls like the ones who attacked her are everywhere, except at The Patch.
The Cabbage Patch has a strict behavior code, and when new members attend their orientation they are taught exactly what is expected of them. Children earn rewards through good behavior, like participation in field trips or being selected for a special annual Christmas party. Our dedicated Behavioral Intervention Specialist focuses on positive reinforcement and helps children develop compassion, respect and honesty.
Children feel safe at The Patch because they know that it is a haven where they can learn and grow. That feeling of security and stability helps them focus on their personal challenges and development, guided by The Patch's trusted mentors.