2020 was a year when young people had to adapt to a variety of new and stressful situations, and recovery from all the uncertainty and adjustments continues into 2021. We know that children often have very strong emotions long before they have learned to cope with them. Fortunately, we also have a variety of techniques to support children and encourage them to be compassionate with themselves and their community.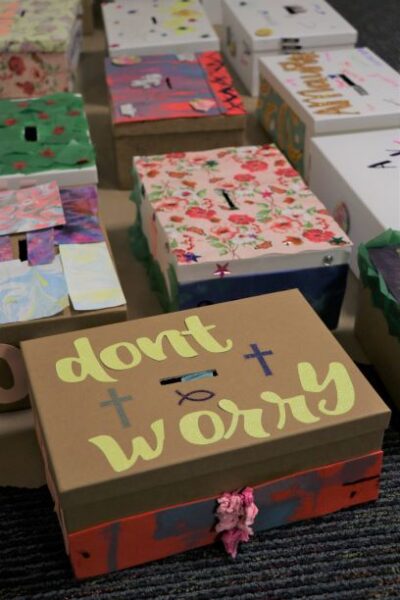 Behavior Intervention Specialist Ms. Micah has created a sanctuary for mindfulness with some donated yoga mats, worksheets for reflection and a variety of art supplies that facilitate creative exploration. Children were particularly intrigued by the "worry box" project. Each young Patch member received a box to decorate and personalize, and it was to be used to hold notes about things that worried them. The worry box is a great way for young people to start identifying their emotions and dealing with them in a purposeful way.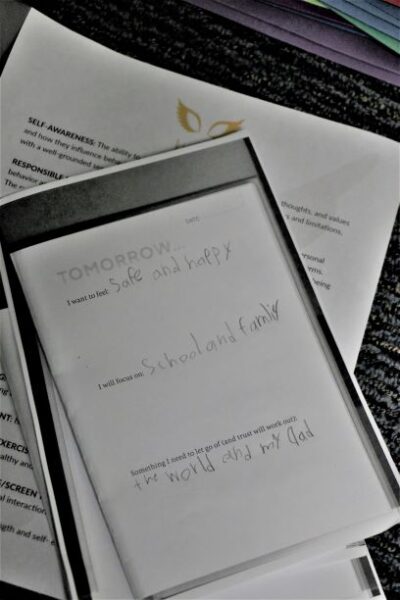 "Do I have to read mine out loud?" One Patch member was a little concerned about sharing his worries, but Ms. Micah assured him that this project was just for him, and he could write about anything he needed to work through.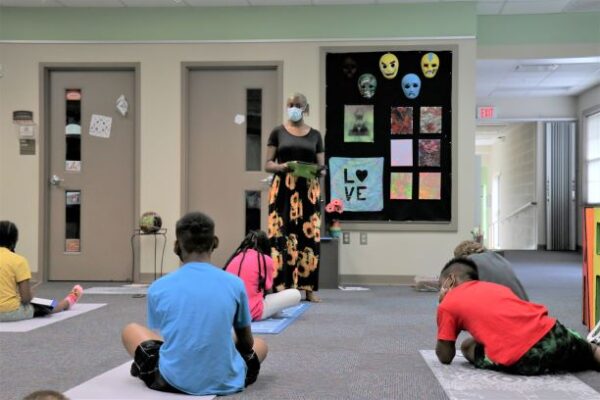 You can make a "worry box" to help your child with feelings of helplessness or anxiety! Here is how:
Source and decorate a small box, such as a tissue box.
Then, perhaps each night before bed, write down the child's worries onto a piece of paper.
Have them fold the piece of paper and put it in the box.
The next day – take the notes out of the box and see if your child still has those worries.
If they do, place them back in the box; if they don't, have them rip up the paper and throw it in the bin.
The act of decorating the box helps the child develop a feeling of ownership and a sense of control when they experience strong feelings. Writing the worries down helps them to acknowledge and address those feelings. Finally, destroying the paper that the worries are written on helps children release those big emotions.
Mindfulness activities are being provided to the children of The Patch daily during the summer camp season. It is a welcome respite and an opportunity for our children to achieve inner peace!