The countdown is on for the 2023 Champions Event! The former Annual Fundraising Auction continues to be The Cabbage Patch's largest annual event, and this year's rendition promises to be another beautiful evening of food, fellowship, fundraising, and FUN! This year, we celebrate the 20th anniversary of this amazing event and the immense impact that its proceeds enable us to have on the Louisville community. The services we offer inspire the next generation of leaders to dream big and go far, especially those in The Cabbage Patch College Scholars Program.
The College Scholars Program is a college preparation, scholarship, and mentorship program that supports Patch members' financial, academic, and personal success. While youth age out of our main programming at age 18, the College Scholars Program supports our members in their pursuit of higher education. We do this by removing barriers they may experience to collegiate access; helping them prepare for college entrance exams and standardized tests; assisting with the college admissions process; and by remaining a consistent resource to them through their college, career, and life concerns before, during, and after school. Many of our students are the first in their families to go to college, so providing them with support is vital for their long-term success.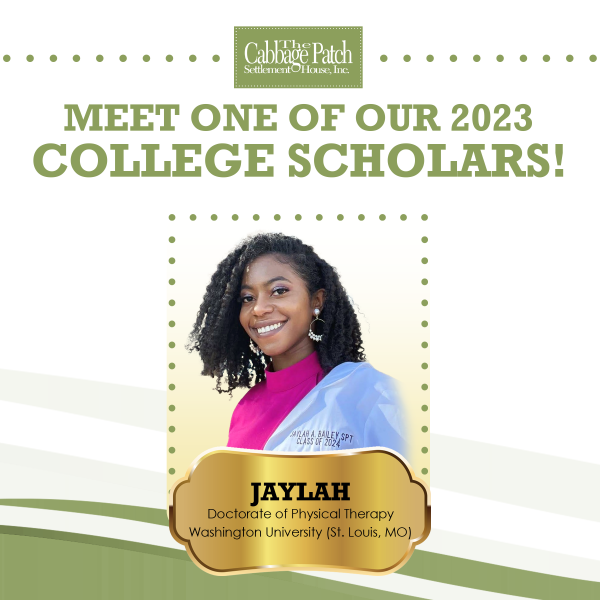 Jaylah B., a College Scholar and this year's Champions Event speaker, is a shining example of how far our students can go when they have what they need to succeed. After earning her bachelor's degree in Exercise Science from Northern Kentucky University, Jaylah is now studying to become a Doctor of Physical Therapy at Washington University in St. Louis, MO. The DuPont Manual graduate first discovered an interest in the field while studying dance at the Youth Performing Arts School (YPAS). After shadowing physical therapists, she fell in love with helping people who live with neurological disabilities. Passionate about serving the community and helping others to achieve their goals, Jaylah hopes to practice physical therapy in either a pediatric or neurological setting after graduation. She says that the College Scholars Program has aided her journey toward achieving those goals in several ways. "The College Scholars Program has always made me feel supported throughout my college career," she said. "It has helped support me financially with buying books and supplies for school, and it's been nice connecting with other College Scholars and feeling mutual support from them." Between this network of support, routine check-ins from staff, and receiving care packages while she's away at school, Jaylah also credits the program with helping her to feel consistently encouraged while studying out-of-state.
You can support Jaylah and the other College Scholars at The Patch by attending the 20th Annual Champions Event. Registration closes Thursday, September 7. Purchase a sponsorship, bid on auction items, or take a chance on a raffle item by visiting www.bidpal.net/championsevent.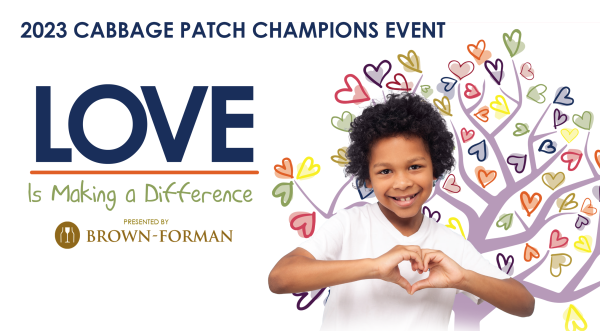 Stay connected to The Patch by following us on Instagram and Facebook!