The 10th Annual Auction is thrilled to offer some truly unique experiences and opportunities as part of our Live Auction. Click each Live Item* title below to learn more!
[learn_more caption="Dinner for Eight Hosted by former UofL Basketball Coach Denny Crum"]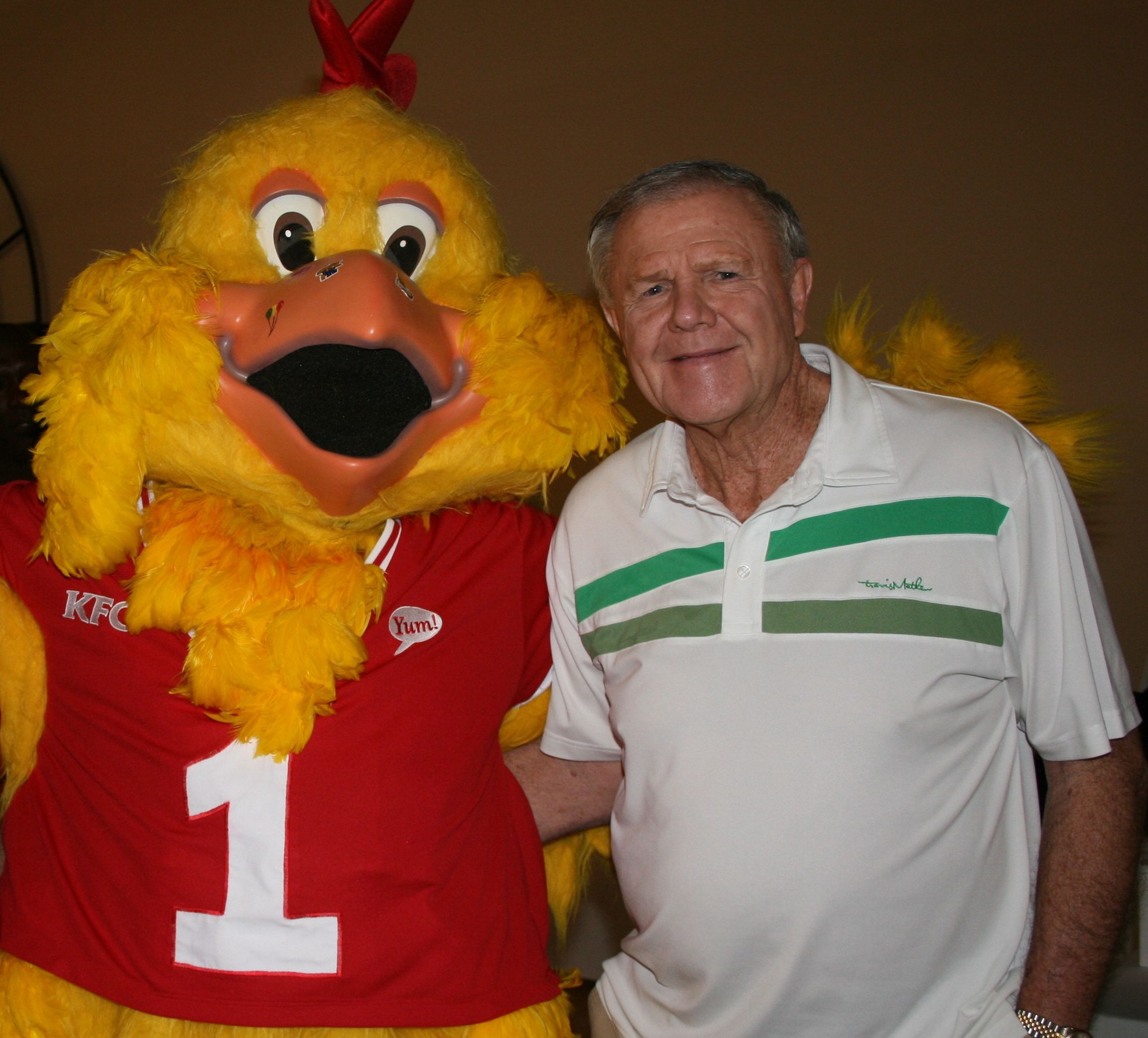 The winning bidder of this package will have the opportunity to re-live some of the University of Louisville Basketball's most magical moments while enjoying a taste of true southern hospitality.
Eight special guests will enjoy dinner and conversation with two-time National Championship winning former UofL Coach and Naismith Memorial Basketball Hall of Famer Denny Crum and his wife, Susan Sweeney Crum, against the backdrop of the historic Reid House, a Kentucky Landmark Home, in southeast Jefferson County.
Dinner will include a Bourbon Tasting, courtesy of Jeff Roberts (Taste Chemist for Clarendon) and wine, appetizers by Rebecca Faris of Breadworks and author of VeganHomeSkillet.com, a cheese course hosted by Will Eaves, Cheesemeister at Lotsa Pasta, Main Course by Chef Jon Cook—a graduate of Sullivan Culinary Arts and chef at Coals Artisan Pizza, and dessert by Rebecca Faris.
Included with this package is a basketball signed by Coach Crum and memories to last a lifetime.
Donors: Mr. Denny Crum & Susan Sweeney Crum, Mr. & Mrs. Bill Faris
Value: Priceless[/learn_more]
[learn_more caption="2 x 4: Foursome Golfer's Package at 2 Top Courses "]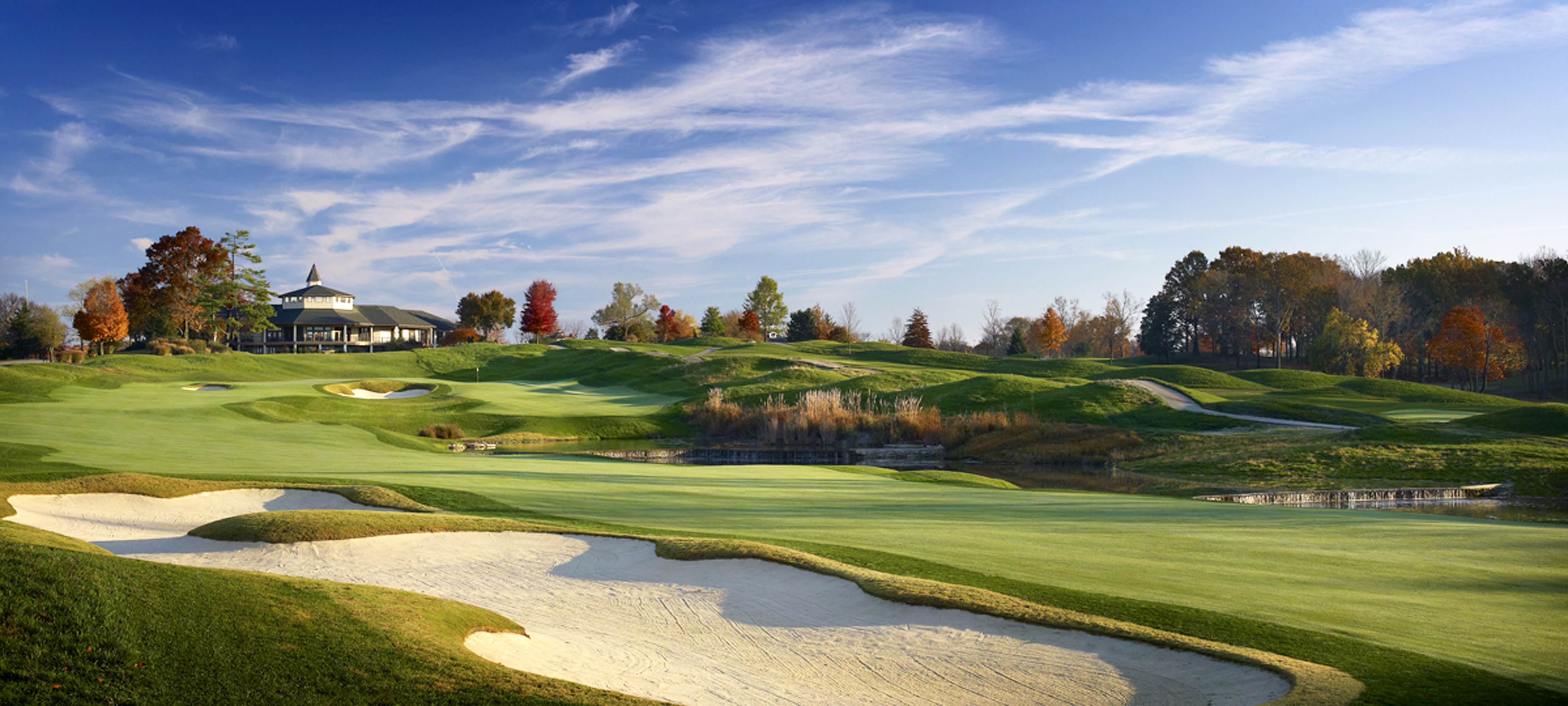 Feel like a pro with this truly unique package that provides you and three of your best pals the opportunity to play at some of the country's most beautiful and prestigious courses.
First enjoy a foursome round of golf at the scenic Valhalla Golf Club* where the pros will play during the 2014 PGA Championship. Newly renovated and enhanced, Valhalla Golf Club is an 18-hole, 7,496-yard, par 71 private course ranked #1 in Kentucky and in the top "100 Greatest Courses in America" by Golf Digest.
Next, venture just two hours north of Louisville to the prestigious Victoria National Golf Club**, "America's Private Retreat", ranked #47 on Golf Digests Top 100 Private courses. Your foursome golf group will enjoy the spirit and camaraderie of golf in its purest form at this private, members-only club. This golf experience is sure to be filled with character, charm, and the hospitality of Southern Indiana.
*Some restrictions for Valhalla Golf Club may apply due to PGA Championship. Foursome to be arranged and used on a mutually agreed upon date.
**Includes green fees and carts. Valid through 6/15/2014.
Donors: James Beard, Victoria National Golf Club, Valhalla Golf Club
Value: $2,500[/learn_more]
[learn_more caption="Brown-Forman Old Forester VIP Experience "]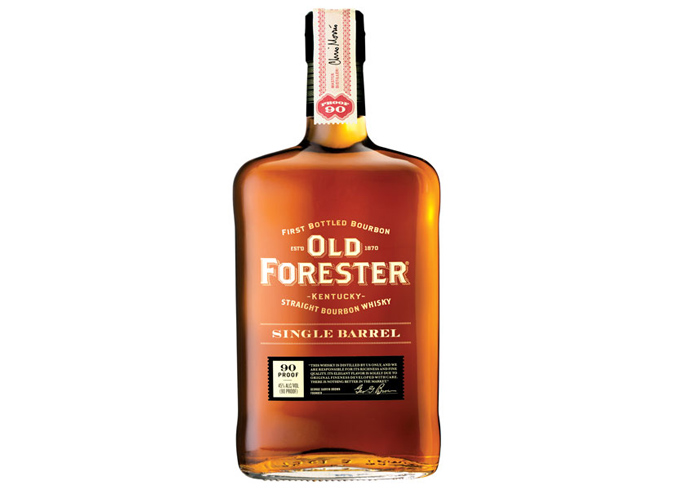 Receive VIP treatment while bringing home your very own barrel of Old Forester, a Brown-Forman family brand that still adheres to the time-honored methods established by George Garvin Brown more than 140 years ago.
The winner of this package will choose their own barrel of Old Forester Single Barrel selection, featuring rich, robust bourbon profile and bottled at 90 proof. Depending on the barrel selected and the Angel's Share, the winner of this package can expect to receive between 200 and 240 bottles (750 ml) of bourbon featuring your name or logo—perfect for company/customer Christmas gifts, or party favors for a wedding, birthday party, or anniversary celebration.
This VIP Experience may accommodate up to 6 people and includes a private look into the skilled construction of new, white oak barrels at Brown-Forman Cooperage, a VIP tour and tasting experience at the Brown-Forman Distillery, and an exclusive visit to the Brown-Forman headquarters with complimentary lunch. Once your barrel of Old Forester has been selected and bottled, the original white oak barrel which contained your bourbon will be sent to you for display. You will also be presented with the original barrel head, into which your personalized logo will be etched alongside your name.
This package rounds out with an official certificate of ownership signed by Master Distiller, Chris Morris.
(Special arrangements can be made for a winning bidder who purchases this package, but cannot visit the distillery.)
Donor: Brown-Forman
Value: $7,500[/learn_more]
[learn_more caption="South African Photo Safari Trip for 2 in Beautiful Zulu Nyala"]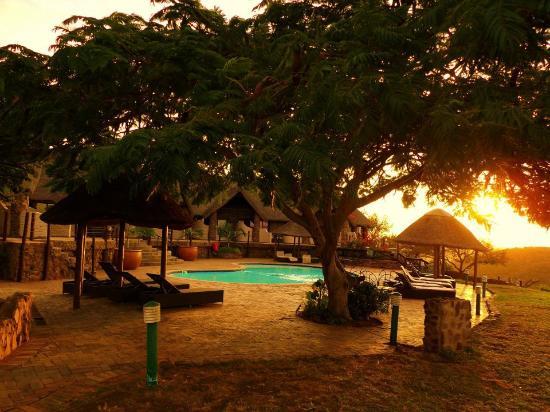 You will not once to miss this true once-in-a-lifetime opportunity to experience a tantalizing taste of the wild in the heart of Africa's richest conservation regions in Zululand, South Africa!
The winner of this package will enjoy luxury and leisure during a South African Photo Safari for Two (2) at Zulu Nyala Game Reserve**, also the location of the movie "I dreamed of Africa." This package includes a 6 day and 6 night stay at the winner's choice of the Zulu Nyala Heritage Safari Lodge or Zulu Nyala Luxury Tented Safari Lodge and three full meals daily. See elephant, Rhino, leopard, giraffe, hippo, zebra, cape buffalo, and many more plains game when you participate in two guided safari excursions each day.
Whether you want to lay by the pool or explore on excursions, there is something for everyone to do at Zulu Nyala. You can also choose to go on an elephant interaction tour, visit a Mbonise Village and school, play golf at St Lucia Country Club Golf, attend a Shaw Diamonds Gem viewing, and more. You don't have to pack your bags immediately because the trip has two years before it expires, but what are you waiting for? *This Live Item is not included in the Golden Ticket Raffle
Donor: Trevor Shaw & Zulu Nyala Group
Value: $5,960
**This trip does not include airfare, transfers, personal beverages, side trips, or phone calls. This Photo Safari Package is non-transferable, non-refundable, and may not be given to any other person or organization or sold in any other manner. Must be used within two years of purchase date. This Live Item is not available for selection by the winner of the Golden Raffle Ticket.[/learn_more]
[learn_more caption="One-Week Vacation for Up to 6 People in Beautiful Stonington, Connecticut"]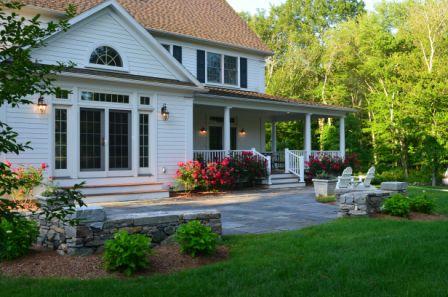 You and up to five guests will find the perfect retreat at this beautiful vacation home just outside historic Stonington, Connecticut and centrally located to all of southern New England.
This custom-built, pristine 3-bedroom, 2.5 bath home is 40 miles from T.F. Green Airport in Providence and 10 miles form the New London, Connecticut Amtrak Station. Take time to relax on the covered porch and watch the deer jump the stone walls in the large backyard and meadow beyond. If you're in the mood to explore, travel to nearby Mystic Seaport, the nation's leading maritime museum, or visit the Breakers Mansion in Newport, Rhode Island.
For a full day of entertainment, venture to Watch Hill, a charming village nestled along the shore of Block Island Sound. In addition to rowing, swimming, sailing, fishing or hiking, Watch Hill offers plenty of affluent shopping and fine-dining opportunities. While you are visiting, don't forget to dine at the famous Abbott's Lobsters in Noank, Connecticut.
(Date to be mutually determined.  Expires December 31, 2014.)
Donor: Helen Moore
Value: $3,000.00 [/learn_more]
[learn_more caption="Cocktail Reception & Bourbon Tasting for 20 Guests at the Filson Historical Society "] 
Enjoy an evening of bourbon, wine, cocktails  and delicious hors d'eourves with up to 20 guests among the historic relics preserved by the Filson Historical Society. The beautiful Ferguson Mansion—one of the finest examples of Beaux Arts architecture in Louisville—will set the lovely background for this enjoyable occasion.
Your evening of cocktails and history includes a tasting of bourbons including Baker's, Bourbon Town Brand, Caribou Crossing, Pure Kentucky Xo, and Woodford Reserve and will be presented by the Filson Historical Society's Bourbon Academy own bourbon historian, Michael R. Veach.
Veach's recent book "Kentucky Bourbon Whiskey: An American Heritage"  which traces the history of this unique beverage through the Industrial Revolution, the Civil War, Prohibition, the Great Depression, and up to the present.
This package includes donated bourbon (courtesy of Prospect Party Center) and wine, a $500 gift certificate toward hors d'eourves from Café Fraiche and side of salmon courtesy of Sashee Gaslin Catering, invitations from Paper's Unique, wait staff, and a signed copy of "Kentucky Bourbon Whiskey: An American Heritage."
Donors: Tom Noland, Filson Historical Society & Michael Veach, Café Fraiche, Papers Unique & Gifts, Sashee Gaslin Catering, Bill Faris, Melissa Gernert
Value: Priceless[/learn_more]
[learn_more caption="A Weekend in New York City "]
The winner of this package will receive a weekend experience they will never forget! It all begins with beautiful and comfortable accommodations at a 2-bedroom, 2 bathroom apartment in The Dorchester, located on East 57th Street in Midtown Manhattan.
Your three night stay will offer plenty of opportunity to explore all that New York City has to offer, from fabulous shopping to Broadway to fine dining and other famous attractions. This package includes a portrait session with Kramer Portraits of New York as well as the option for an additional one-night stay at the historic and beautiful St. Regis Hotel for up to 4 people.
This unique portrait experience includes a 20" Masterpiece Portrait on canvas with artist hand-painted detailing…a beautiful way to commemorate your getaway.
This package includes two roundtrip tickets to anywhere Southwest Airlines flies in the domestic United States. (Tickets expire 10/1/2014)
Donors: Ann & Darrell Wells, Kremer Portraits-New York, and Southwest Airlines
Value: $8,800 [/learn_more]
[learn_more caption="One Week Vacation on Nantucket Island"]
Escape to historic and visually stunning Nantucket Island and for a relaxing one week vacation in a charming, newly renovated 4 bedroom, 5 ½ bathroom home that will accommodate up to 10 people.
Spend your days relaxing on the nearest beach (conveniently located within walking distance) or venture out to see some of the Island's historical landmarks, including the Whaling Museum or tour historic lighthouses. While visiting, the avid golfer should not leave the island without enjoying a round of golf at Miacomet Golf Club.
Later, venture out to experience some of the island's best dining experiences, or return home to fire up the grill, open up a bottle of wine, and enjoy a relaxed evening on the private, furnished outdoor patio. Whether dining in or out, you'll want to be sure to partake in local island cuisine, including specialties such as the Nantucket Bay Scallops, farm free tomatoes and corn, bluefish pate and beach plum jelly.
(Date to be mutually determined.)
Donor: Ted Steinbock
Value: Approx. $6,000 [/learn_more]