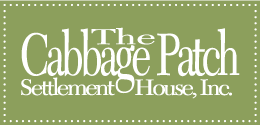 Executive Director, The Cabbage Patch Settlement House
Louisville, Kentucky
Official Job Posting from Ashley Rountree and Associates
We are seeking a compassionate, energetic leader for a 109-year old Christian Settlement House in Louisville, Kentucky that profoundly changes lives of vulnerable youth and families. A community treasure in one of America's most livable cities, The Cabbage Patch Settlement House seeks its third Executive Director since its founding in 1910.  "The Patch" is a well-established Christian organization that serves at-risk youth and families of all faiths in a safe, loving environment that teaches relational, educational, artistic and athletic skills in a disciplined, faith-based context so that youth and families will achieve self-reliance and self-sufficiency.
The successful candidate will have leadership and management, fiscal and fundraising experience as well as understanding nonprofits and youth/family populations similar to the ones we serve. The Executive Director reports to the 40-member Board of Directors and leads a staff of 30 (23 full-time and 7 part-time) with an annual budget of $2.2 million funded by philanthropy and income from The Patch's investment accounts. Successful candidates will have a minimum of ten years of experience in leadership and management is required, with documented ability to manage staff and a proven ability to lead strong external relationships with a variety of donors, volunteers, partner organizations and other stakeholders. He or She will also demonstrate an engaging personal style characterized by integrity, warmth, optimism, and the ability to humbly work with Christians and churches from all denominations committed to faith in action.  (Website: https://www.cabbagepatch.org).
The Search Committee will accept confidential applications and nominations until the position is filled. The Committee is working with Ashley Rountree and Associates (Louisville KY) and will begin reviewing candidate files in Spring 2019. The Committee is looking for candidates who are in position to start in January 2020, but an earlier start-date in 2019 is possible depending upon the candidates and their availability. Applicants: please communicate via the email address below and be sure to include a letter describing relevant experiences and interest in the position; a resume; and please let us know the likely salary range you will require. The Cabbage Patch is an equal opportunity employer that actively seeks diversity in its workplace and offers a competitive executive salary and an excellent benefits package, including relocation assistance.
PLEASE CONTACT our Search Counsel by email only: HR@ashleyrountree.com
Rev 4.5.19