Marita Willis, President, eHome Network with Community Ventures Corp., knows first-hand about the life-changing work of The Cabbage Patch.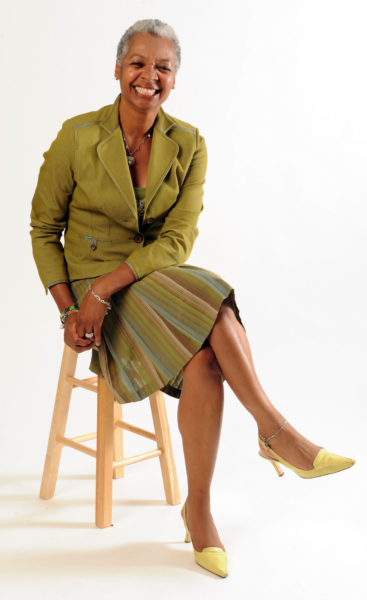 When did you begin attending The Cabbage Patch?
I began my journey at The Patch when I was 8 years old – as a second grader. And I stayed through my senior year in high school. I came with my 6 brothers and sisters. We were a single parent family living in the Park Hill projects. My mother thought we would live there just temporarily – but "temporary" turned into 12 years.
In what programs did you participate?
The question should be what programs didn't I do! You were constantly being encouraged to try something new, take a chance, expand your horizons. Just imagine a child from the projects getting to go to Cincinnati to see the Reds play or attending a week-long camp in the wilderness. It was amazing.
Were you aware of the impact that The Patch was having on you at that time?
No, I'm not sure any child has that degree of self-awareness. But what I can say is that The Patch was a "surrogate family" for my siblings, for me and for my mother. It was a place where we knew what was expected of us. The words 'I can't' weren't allowed. "Trying" and "giving your best" were more important than "winning." Most important, I was surrounded by people who believed in me and taught me to believe in myself.
Can you give an example of what you mean?
Imagine as a child or as a teenager being told over and over again "you're a good basketball player," "a good reader," "a good speaker," "a good student." Imagine someone saying, "You can go to college!" No one else even suggested that idea to me.
What do you think makes The Patch unique?
Christian values are the cornerstone of The Cabbage Patch. But, these values aren't just talked about, they are demonstrated daily through kindness, compassion, respect and the belief that each of us is called to live into our God-given potential.
Are there other qualities that come to mind?
Another core value at The Patch – then and now – is the importance of personal relationships in changing lives. It is a place of love where the people involved don't just believe in the mission, they are passionate about it. At The Patch, there is a sense of belonging – that you matter.
The Patch talks about "Winning for Life." What does that mean to you?
At The Cabbage Patch, they took me by the hand, broadened my sights and taught me by example. I went from poverty to playfulness to prayer to power. What I experienced at The Patch instilled in me the character I have today. I am proud to claim that I am an alumna of The Cabbage Patch