Fashion designer Frankie Lewis has built her career and her brand around courage and confidence. "Being brave is not about standing up and showing people how good you are," she explains, "It's about getting out there and showing people what you love to do, even if it's a work in progress." Frankie is now not only a Cabbage Patch alumna, but also a Project Runway alumna, having competed on the Bravo TV reality show in the spring of 2019.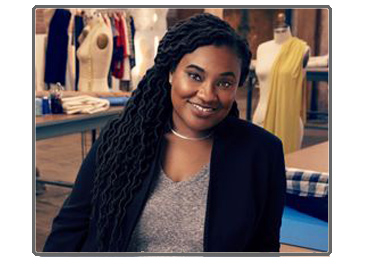 Frankie found The Cabbage Patch the way many children and families do, through the recommendation of a family member. Although Frankie walked through The Patch's door as a shy 5th grader, she quickly became fascinated with Yetunde, a teacher with beautiful style who helped awaken Frankie's creative talents. Under Yetunde's wing, Frankie felt comfortable returning to The Patch, and she eventually found the confidence to branch out and explore a variety of other Patch programs, including summer camps!
Frankie has achieved incredible success by stepping outside her comfort zone to found her own clothing brand and, yes, compete on Project Runway. "The go-getter in me, the try-new-things in me, that was nurtured by The Patch," Frankie says. "Experiences like canoeing down a river in summer camp made it easier for me to say YES to crazy things!"
As part of Teen Club and the Educational Opportunities program, Frankie dove into college readiness training. This was a collaborative activity, with future scholars studying together and helping each other make decisions about college. "We called it the 'medicine program,' Frankie explains. "It wasn't always enjoyable, but we knew it was good for us." As a College Scholar at the University of Louisville, she received regular "checkups" from Patch staff members, but she never needed much intervention as she had the motivation to succeed.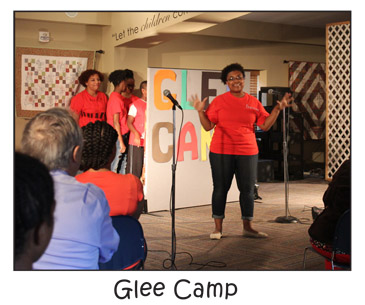 While pursuing her degree in Theater Arts at the University of Louisville, she learned to sew in the costuming department. When she graduated in 2010, she was hired for her first job after college in only 10 days: Youth Development and Performing Arts Specialist at The Cabbage Patch!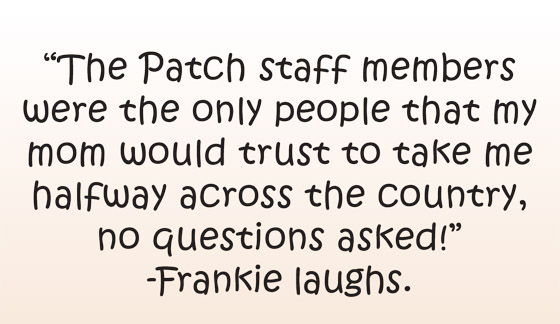 In addition to various performing arts activities, she taught sewing lessons and has produced fashion shows with Cabbage Patch members. "Every Monday, I would tell the children in my summer camps that they would see other kids going on field trips while we were doing hard work," says Frankie, "but by Friday, when everyone was clapping for them, it would be worth it!"