Do you remember the feeling of starting a new school year with a brand new outfit? How about climbing on the school bus with a new backpack full of supplies? Back to school shopping is a fun tradition, and Academy Sports + Outdoors made it even more fun for the children of The Patch this year with a generous giveaway!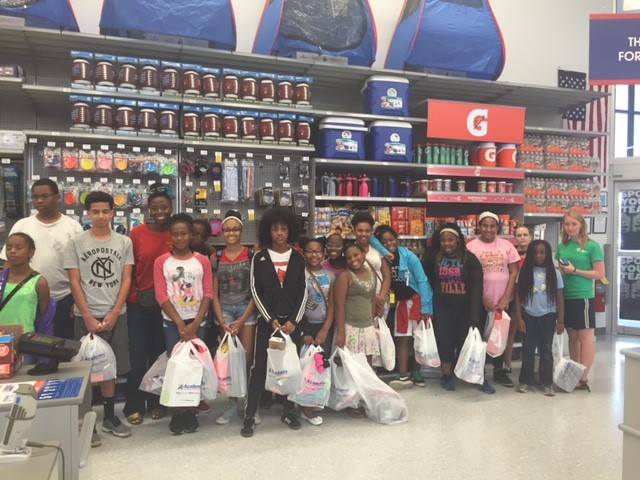 The store welcomed 30 children for a back to school shopping spree. Each child received $100 in store credit to be spent on clothes and back to school supplies. Seeing a teachable moment, The Cabbage Patch staff challenged each shopper to select items that added up to $94, so that when $6 for tax was added, they would leave nothing on the table!
One staff member spent about 30 minutes helping a 9 year old girl select a pair of new shoes. She loved every pair she saw, and tried on every shoe on display before she finally decided on a cute, multi colored pair.  She was so excited and proud of her new shoes and could be heard telling other campers how pretty they were.
It was fun to watch and listen to the exciting buzz as the children tried to decide how to spend their money. They were very concerned about making good decisions and were careful to seek out the discounts and the sale racks. While they left the store with back to school items, they also left with a lesson in money management.
Thank you, Academy Sports + Outdoors, for giving the children of The Patch a wonderful shopping experience!