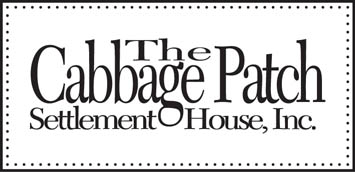 Week of July 6 – When you support The Cabbage Patch's COVID-19 emergency fund:
> You put food on the tables of families in need
> You assure that deferred bills do not pile up and overwhelm parents
> You help children who are struggling with online learning
> You provide stability during a time of greater uncertainty
Click here to Donate Now, or Here for a list of items and how to arrange a drop off.
3/30/2020 – Helping Patch Families with food and other necessities
Our Family Development staff continues to work with Patch families by appointment to assist them with food and other necessities. There are many pressing needs – can you help us with a financial or item donation? Click here to Donate Now, or Here for a list of items and how to arrange a drop off.
3/18/2020 – Current Needs at The Cabbage Patch
The ever-changing quarantine situation has left many feeling helpless and wondering what they can do. Businesses and organizations across the world are experiencing reduced income during the COVID-19 situation, and The Cabbage Patch is no different. Our families with limited resources will have enhanced needs during this time, and they would appreciate your support in the form of donations.
Here is what you can do:
If you have access to a quantity of toilet paper, paper towels, soap and/or non-perishable food that you can donate, contact Calvin Holloway to arrange drop off (Cholloway@cabbagepatch.org or 753-4423.) Or, if you use Instacart, you can have orders delivered to 1413 S. 6th Street.
Please make a monetary donation to help our families with rent and utility assistance. Utility disconnects have been suspended, but the bills are still coming and will need to be paid. It's virtually impossible to save money when you are in poverty, so Patch families have no financial "safety net," and many have lost their jobs.
Please make a monetary donation to support The Cabbage Patch College Scholars. Many current scholars are displaced and wondering what is next. You can also mail or drop off gift cards to 1413 S. 6th Street, Louisville, KY, 40208 to help make sure that our scholars get regular meals.
This is a challenging time for everyone, but particularly for Patch families, like Gloria and her children – you can learn more about them in this video.
At this time, we prefer online donations at www.cabbagepatch.org rather than mailed checks, as it is not clear how long we will be allowed to operate at our 6th Street facility. Thank you for your patience as we monitor this ever-changing state of affairs. Our Patch community is very important to us and we welcome your feedback as we work to support our members, staff and community at large.