Halloween can be downright scary! We're not talking about ghost and goblins, but rather the dangers of children being out after dark. It's a tradition at The Cabbage Patch to provide our members with a safe alternative to trick or treating so Patch Parents don't have to worry about things like distracted motorists, candy allergies and other things that go bump in the night! But what do the kids at The Patch think about trading trick or treating for our Fall Festival?
On October 30, we were sorting more than 5,000 pieces of candy into more than 200 bags, some of which were reserved for children with nut and chocolate allergies. One of our members was helping with the task, and as she surveyed the tables covered in treats she said "The Cabbage Patch is the place to be on Halloween!"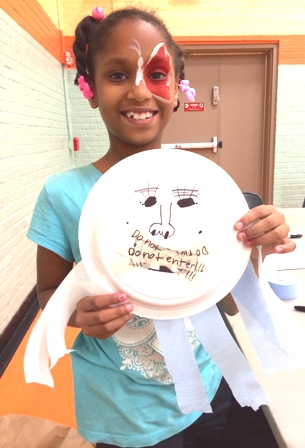 During the Fall Festival, children enjoyed making paper plate ghosts, face painting, Minute to Win it games and the ever-popular bounce house inflatable. There was even a haunted house created and staffed by members of our Teen Club, who really enjoyed the responsibility of creating a fun and frightening Halloween experience.
Judging by the smiles during the event, we think that attending The Cabbage Patch Fall Festival instead of trick or treating isn't a trade off at all; It's a trade up! The event is just one of the holiday celebrations throughout the year that make our members feel like VIPs.
How did you celebrate Halloween?