The children served by The Cabbage Patch primarily live in low income households with single parents. Limited resources mean that family members can be frustrated and stressed, which is why The Patch is such an important place for our members. A new initiative that takes a proactive approach to behavior intervention is Mindfulness Monday, a weekly program that incorporates yoga, meditation and self-reflection. The activities are based on the model implemented by the Holistic Life Foundation, a social services nonprofit based in Baltimore, Md. They originated the Mindful Moment Room: a peaceful space where students can "reset" emotionally. In the first year of implementing the Mindful Moment Room at Patterson High School, suspensions and verbal and physical altercations all decreased by more than half. At the same time, attendance rates increased by three percent, grade promotions increased by 19 percent and average student GPA increased by a half percent.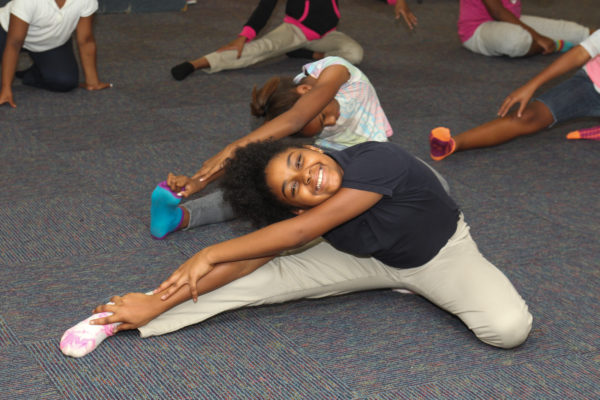 Thanks to a generous grant from lululemon, Ms. Micah will now be able to take her Mindful Monday series to the next level. The Patch has received this grant for the past two years, however this year the grant held more specific requirements; lululemon was looking to allocate these funds into programs that increase mindfulness in children, and Mindful Monday perfectly fit the bill. With this new grant, Ms. Micah will be able to increase her knowledge on mindfulness, buy more supplies for activities, and incorporate other fun aspects to her developing program.
Because The Cabbage Patch provides case management in positive reinforcement and coping skills rather than punishment, we promote member retention and long-term participation in youth development and education programs. The longer a child is involved in our programs, the better we are able to develop a trusted relationship with that child. It is these relationships that make The Cabbage Patch so effective in empowering children to maximize their potential. Thank you for being our partner in mindfulness!