Get ready for an outstanding art exhibition! From Friday, August 1 through Saturday, October 25, Local Speed will showcase textile arts made right here at The Cabbage Patch by our talented children. Working Hands: A Modern Generation Explores the Ancient Craft of Textiles is the culmination of a partnership with the Little Loomhouse. The official opening takes place on Saturday, August 2 from 1 to 3pm and offers a chance to meet some of the young artists.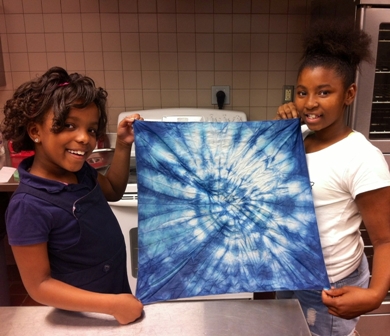 This exhibition is part of Wall together, a project that partners The Speed Art Museum with local art organizations or non-profits to engage communication participation through art. For this exhibition, The Cabbage Patch art program participants learned about textile arts from Rachel Slaughter and Cabbage Patch Recreation and Youth Development Specialist Elizabeth Smith, both artists in residence at the Loomhouse, and created textile arts in the Navajo, Ojibwe, Kentucky quilt and coverlet traditions. This medium, both beautiful and practical, gave students the opportunity to connect with the tradition of fabric handcraft and participate in creating an exhibition of wok that transcends time, language, and culture.
You won't want to miss this! Local Speed is located at 822 E. Market St and is open Fridays, noon to 8 p.m. and Saturdays, 11 a.m. to 4 p.m.