Another year, another amazing story by the campers in Young Storyteller's Camp! This year, Linda and Mary Ellen (Chief Pencil and Chief Crayon) from Baxter's Corner Publishing Company, assisted our young campers in crafting the story of Drastic Plastic!, an underwater adventure with an environmental twist.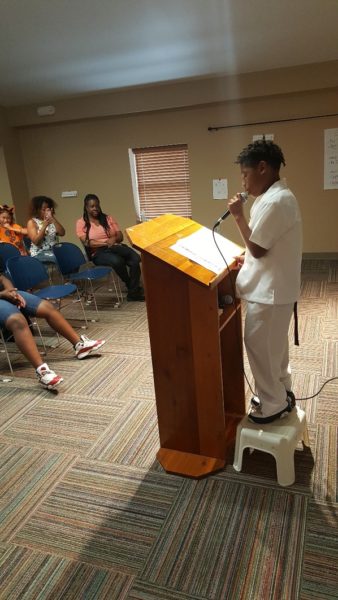 Young Storyteller's Camp provides the opportunity for a group of 12 Patch members to write and illustrate their own book that will be published by the end of the week by Baxter's Corner. Campers cooperate to ensure that everyone has a chance to include their ideas and opinions. Our group this time was younger than in years past, but was not short in imagination by any means. Right off the bat, the group was filled with ideas and uncanny scenarios given out by the exuberant young thinkers.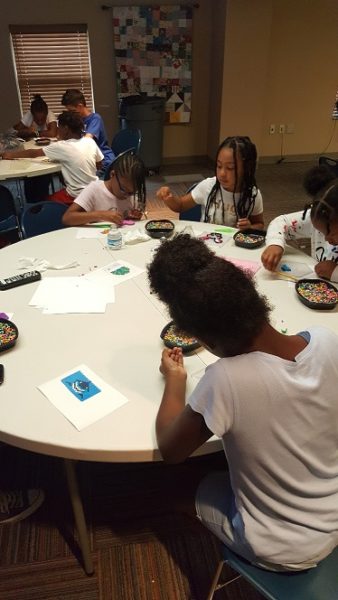 Kayden*, an 8 year-old boy, was initially shy and withdrawn, but perked up when it became clear that all ideas were welcome, and that he and his friends were in control of where the story would go. He came up with the trope about uniting two worlds: the sea and the land. Rita*, a 12-year-old who has participated in this camp 5 times in a row, included the idea that the worlds are fighting because the land people are polluting the waters of the sea world. From there we were able to craft together a story of a group of animals helping to spread the word about plastic pollution in the sea and what creatures on land could do to stop it. We were very proud of this collaboration of young minds as it resulted in our campers' understanding of how storytelling can be used to draw attention to important issues and drive change.
Community partners like Baxter's Corner are so important to the Cabbage Patch staff. Local businesses and organizations that donate their time and talent enable us to offer exclusive learning experiences that spark curiosity! Do you have an idea for a workshop you would like to bring to the children of The Patch? Contact Mayghin Levine at mlevine@cabbagepatch.org!
*Names changed to protect the privacy of those we serve.