"Let us entertain you!"
The chorus refrain from one of the final numbers of The Cabbage Patch's Musical Theater Day Camp  Talent Share brought cheers from the audience members, who were indeed entertained by performances in dance, stepping, song and more! This year, The Patch was proud to partner with Vault 1031, a local non-profit that is revitalizing the South Broadway, Limerick and Old Louisville neighborhoods by supporting artistic expression.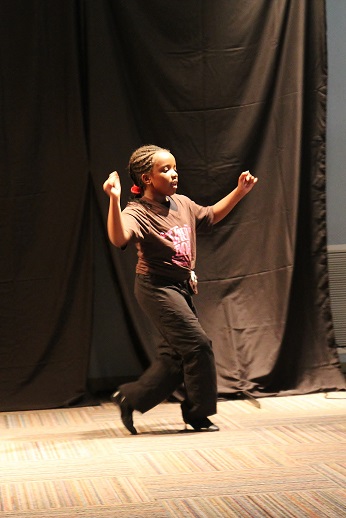 The Vault 1031 Musical Theater Day Camp incorporated two weeks of lessons in music, drama and dance, and participants were among some of the most committed participants at The Patch. The groundwork built by this camp will continue into the fall at The Patch with an enhanced performing arts program. Getting children onstage is an important part of fostering their development! We help young people enhance their memorization skills when they learn songs or dance steps and we see their confidence grow as they receive positive reinforcement. Additionally, learning how to work together in a group setting is a lesson that will benefit children throughout their lives. The participants in this camp had many long rehearsal days, and it was inspiring to see their strong work ethic as they fully committed to each project.
The Cabbage Patch staff is thrilled to align our mission with that of Vault 1031 for the benefit of the children we serve. Together, we are dedicated to enhancing the arts in our community while providing space for young students to shine.