The Cabbage Patch recently received a grant from The Norton Foundation to support the Seed to Table program for the next three years! Founded by legendary chef Kathy Cary and stewarded by long-time volunteers Leslie Ellis, Judy Buckler and Lea Fischbach, Seed to Table teaches children to grow and cook their own food.
New to this program are the proposed Pollinator Garden and Rain Garden. The Patch's Facilities Manager Eli Levine was recently elected as a supervisor for the Jefferson County Soil and Water Conservation District, which is the newest development in his lifelong work in protecting our natural resources of soil, water woodland and wildlife. Eli brings a wealth of expertise in the food-web interactions of wildlife- even in the intensely developed urban setting of the Old Louisville neighborhood.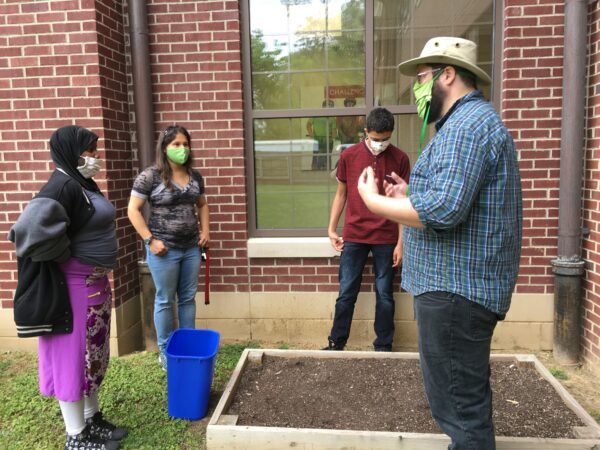 New lessons in the inextricable connections between the food we eat and the ecosystem in which we live will inspire the next generation to make thoughtful choices in gardening, diet, and other consumer-based decisions. Many young people have a passion for protecting the planet, and in Seed to Table they will learn the practical steps to take toward that goal!