The Cabbage Patch's Safe Urban Biking Program teaches children to ride smart throughout the year, and our Bike Day Camp is the perfect summertime introduction for those who want to learn to get started with safe cycling! Our League Cycling Instructors, certified by The League of American Bicyclists, are skilled at teaching children about the rules of the road, bike maintenance, safety gear and more.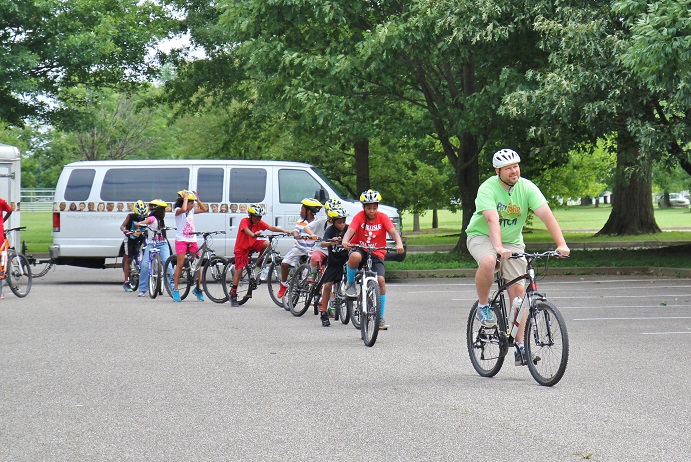 Here in Louisville, we are fortunate to have an extensive network of bike routes, ranging from wooded trails to urban streets. Destinations like the Big Four Bridge, The Parklands at Floyds Fork and the Louisville Loop offer wonderful opportunities for exploring the city and practicing biking on different types of terrain. We teach children to experience these destinations safely and with respect for others in the community. Simple courtesies like announcing oneself when passing, signaling and cleaning up litter make Louisville's biking attractions safer and more enjoyable for everyone.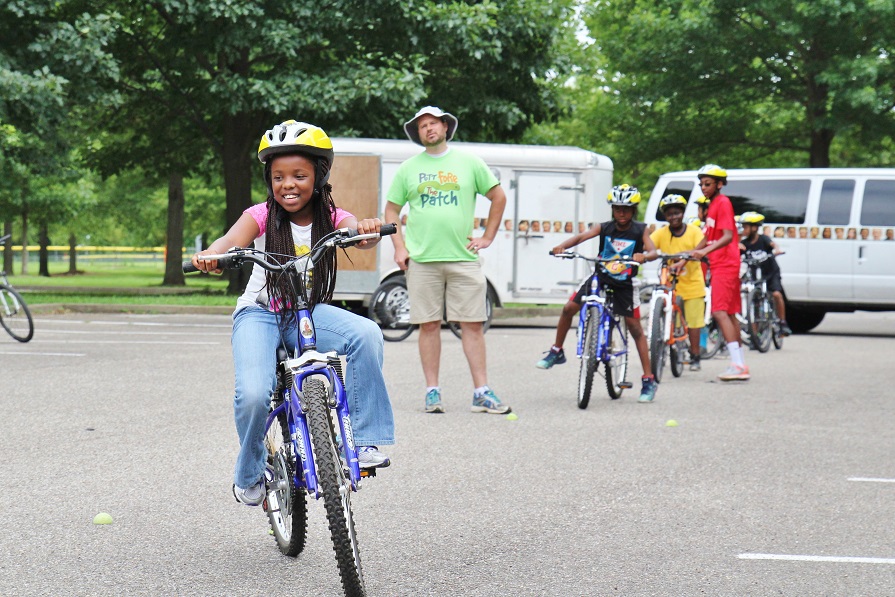 An introduction to biking is an introduction to freedom! Our Bike Day Camp participants are always excited by the prospect of having their own transportation, but the possibilities don't end there. The Cabbage Patch has a history of rewarding hardworking members with travel opportunities and other incentives. Previous bike camp participants may be invited to participate in our 100 mile bike/camping trip to Maryland to pedal on the C&O Canal trail into Washington, D.C. A trip like this fosters memories that last a lifetime, and it all begins with the first helmet fitting, the first bike course and the first spark of determination.