The Cabbage Patch kids "hopped to it" this week with an interactive lesson on willpower thanks to Fund for the Arts and the creators of Baxter's Corner art, books and puppets!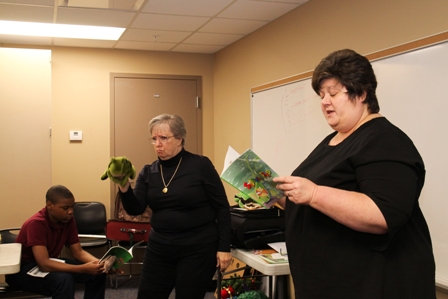 As a Fund for the Arts Community Arts Grant Partner, The Cabbage Patch is able to provide interactive educational programming like the recent story time with illustrator Mary Ellen Stottman and author Linda Baker. Patch kids enjoyed puppets while hearing the story of Sideways Fred, a young frog who learns the power of determination and overcomes his greatest obstacle. Then they channeled these lessons into a hopping exercise that acted out Fred's success!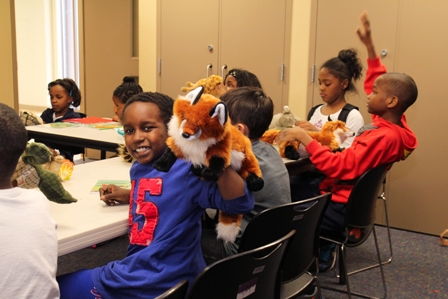 Just look at the joy on those faces! Everyone was ready to try something new and silly, and they committed to the exercise 100 percent. Education through creativity sends our kids on a learning adventure!