It seems like every year, we find ourselves asking the same question around the holidays: "What do we get for the person who has everything?" The answer may well be found at the Temptations Holiday Boutique! More than twenty years ago, a group of women with small businesses organized an annual holiday boutique which has grown into a highly anticipated, well attended show. Today, Temptations Holiday Boutique offers a sophisticated and enjoyable shopping experience at the stately Olmsted on Frankfort Avenue.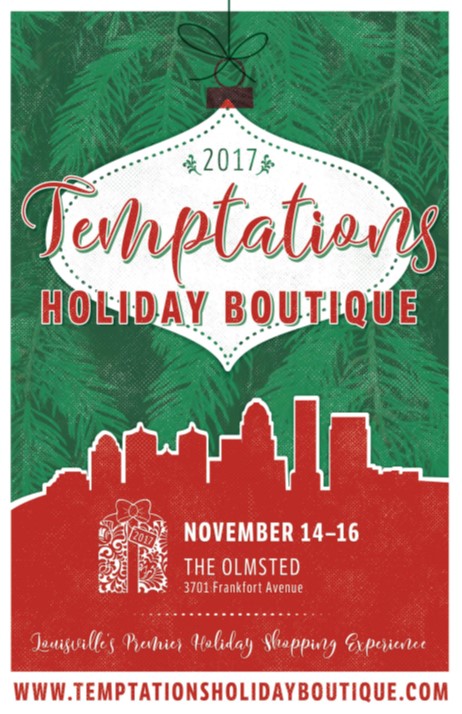 On Tuesday, November 14 from 4 to 8 p.m., Temptations will host their Preview Party to benefit The Cabbage Patch! The $20 admission will go directly to support education, recreation/youth development and social services for at-risk youth.
In addition to the dazzling array of artisan gifts offered at the boutique, The Cabbage Patch will be offering exclusive items for sale! Bags of Love has created custom tea towels for us featuring artwork made by Cabbage Patch children. Linda Raymond and Bill Ellison will be selling autographed copies of their biography of The Patch's founder, Louise Marshall. Finally, to satisfy your sweet tooth, The Patch will be selling coffee cakes by Adrienne and Company that will benefit our programs!
Please join us on Tuesday, November 14 to celebrate the season and the work of The Cabbage Patch. We hope to see you there!