Children at The Cabbage Patch don't have to go far to have the world at their fingertips! Cooking, art projects and demonstrations all provide exciting learning experiences during Around The World Day Camp!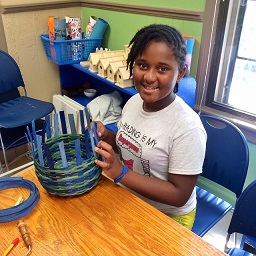 "What smells so good?" The question echoed over and over in the halls of The Patch when Around the World day campers took over the kitchen. Earlier in the week, the children had studied basket weaving and created their own Italian bread baskets in preparation for a pasta feast! Spaghetti and meatballs with homemade tomato sauce was a big hit with campers, and in between dicing and stirring they learned about the country that inspired this family favorite meal.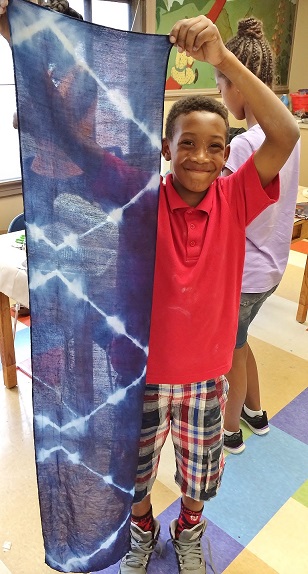 In addition to exploring Italy, Around the World Day Camp participants discovered Japanese tea ceremony customs with Crane House and created Japanese Shibori dyed scarves. The group also took a trip to Just Creations, where they learned about fair trade and how it promotes the social and economic progress of people in the developing regions of the world. When Around the World Day Camp is over, children go home with their artistic creations, and they also get to keep the lessons they have learned about compassion, adventure and diversity.