Recently, University of Kentucky President Dr. Eli Capilouto spoke at the Rotary Club of Louisville. His remarks largely centered on how UK is the "University for Kentucky," and its commitment to building a well-educated workforce and addressing Kentucky's most pressing needs.
Dr. Capilouto stressed that across the country, there is a gap between well-paying jobs and applicants with skills to staff them. The University of Kentucky serves our state by filling that gap with workforce-ready graduates that will develop and sustain our economy. The University prepares its students to be innovators and leaders who invest in the future of Kentucky.
The Cabbage Patch, through a wonderful partnership with UK, will have 14 students in The Patch's College Scholars Program enrolled at the prestigious university this fall. We work closely with UK to assure that students graduate debt free and start their careers without financial burdens. With these new additions, the College Scholars Program has 36 at-risk youth enrolled in college across the state.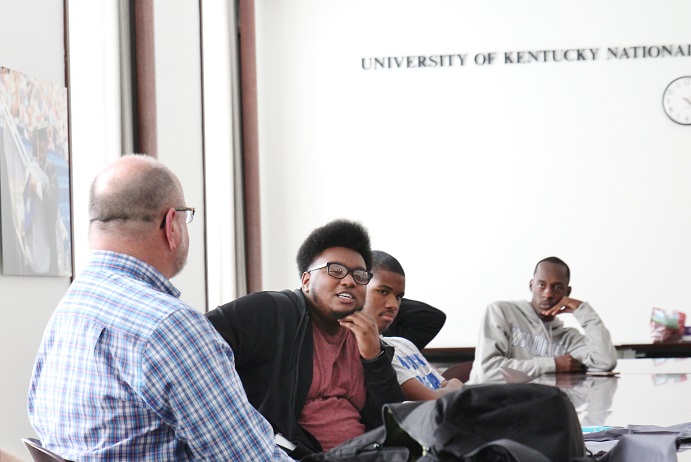 We are excited to continue to work with UK to help students prepare for careers which will not only provide personal economic success, but will be part of the betterment of our community and our state.