When a Little Free Library appears in a neighborhood, the first reaction is often curiosity. People pause to see what's inside the interesting little box, and they wonder who put it there. We thought we would share the story behind our Little Library at 1421 S. 6th St.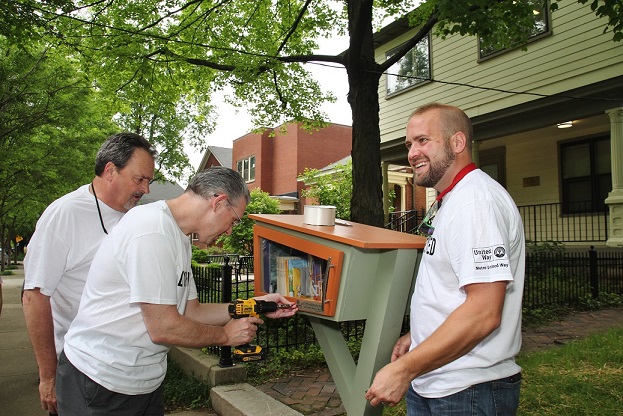 Local design firm Luckett & Farley launched their Leadership Institute (LFLI) in 2008 to help create a culture of leadership among employees. Participants are passionate about community service and work together to determine how they can give back in the most effective way. In 2012, the company became 100% employee owned and they re-branded the institute as the Luckett & Farley Ownership Institute (LFOI)!
When the LFOI contacted The Cabbage Patch with the idea of creating a Little Free Public Library, we were thrilled! Little Free Libraries build community and literacy through book exchanges, and having one so accessible to the children and families we serve was an exciting prospect. The LFOI presented several design ideas until we settled on an asymmetric, eye-catching structure. The LFOI participants then constructed the Little Library for The Patch, generously donating their time, materials and expertise! The Little Free Library was completed with support from Metro United Way.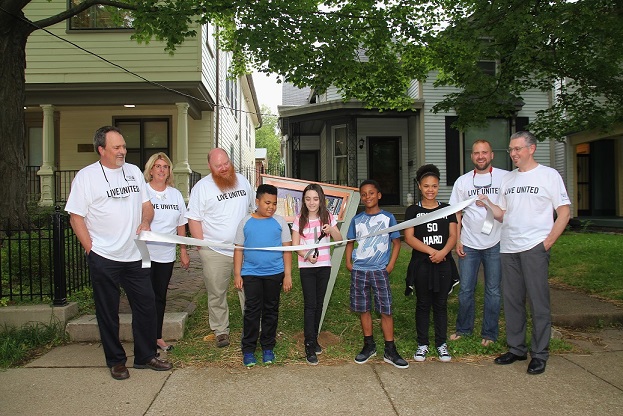 Since the Little Free Public Library has been installed, we have found that children's books are in constant rotation! Some recent titles have included "12 Rounds to Glory: The Story of Muhammad Ali" by Charles R. Smith, Jr. and the Scholastic biography of Davy Crockett by George Sullivan. You can help keep The Little Library active by donating books you no longer read…and you can pick up something new in the process!