What, you've never heard the word catasterous? Time to expand your imaginary vocabulary! Catasterous is a combination of catastrophe and disastrous, but much more adventurous than either. Since the right word doesn't exist to describe this year's literary adventure created in partnership with Baxter's Corner, the Young Authors camp came up with one of their own!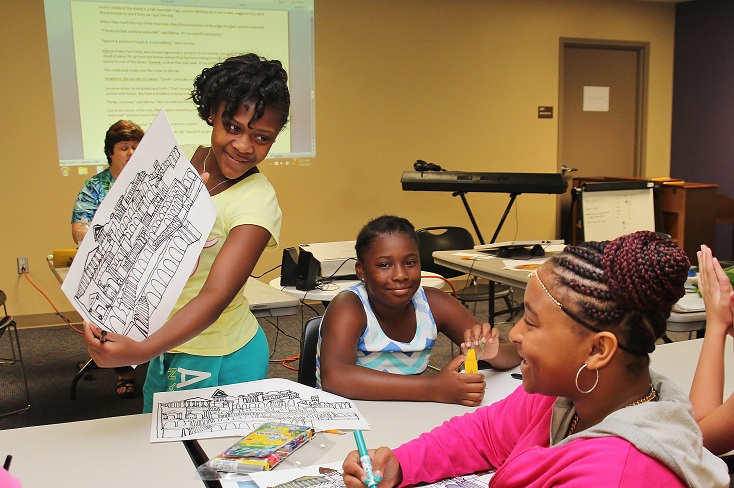 Last year, we saw the Young Authors "Going Bananas in Space" with their debut book. This year, many of our favorite characters have returned with a sequel that finds our heroes on a journey filled with mermaids, fairies, and a mystical land made of chocolate and candy! Will they return to The Patch in time to harvest their banana crop for intergalactic trade? You'll have to read the book to find out!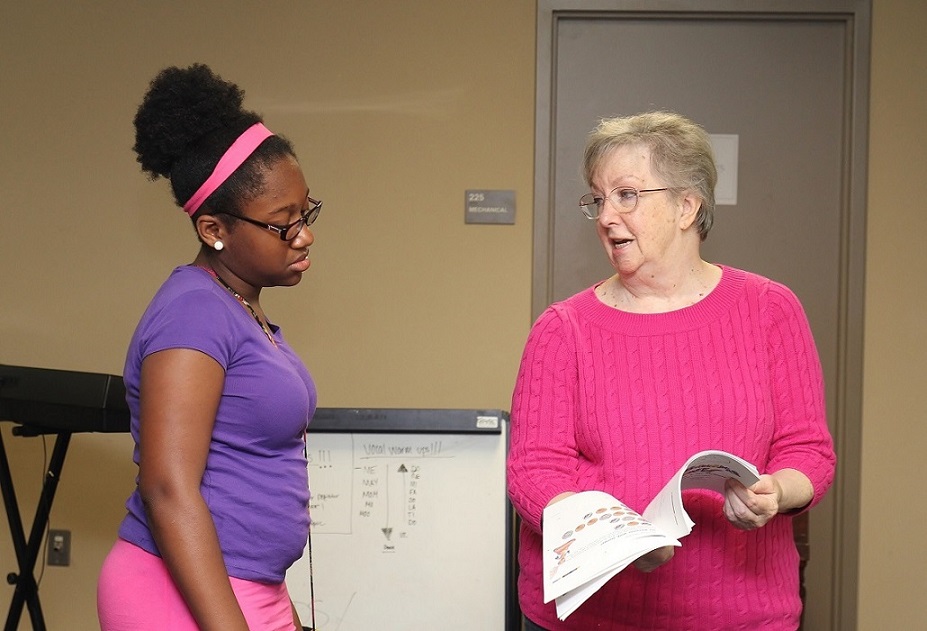 Working with the Baxter's Corner creative team, Chief Pencil and Chief Crayon, is a special opportunity for the children of The Cabbage Patch. Participants learn to collaborate as storytellers and allow teamwork to drive their creative vision. They begin with a rough draft that serves as the framework of the piece, and then work together in teams to refine elements like dialogue and illustrations. Having a professional author and illustrator as their mentors during the process is an incredibly valuable experience.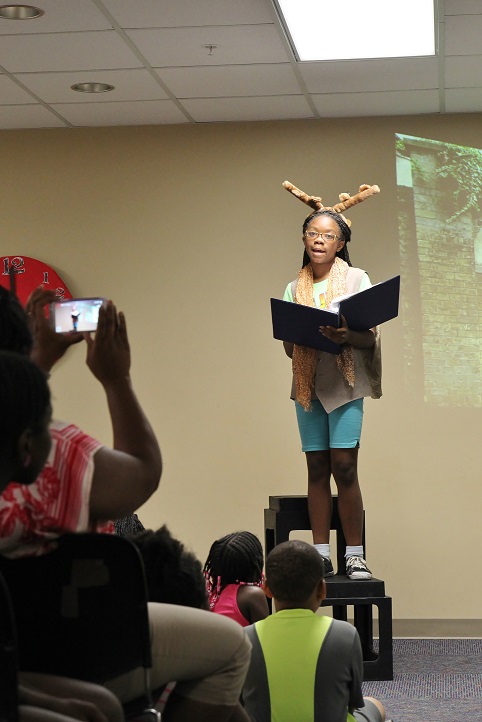 Staff and parents enjoyed dramatic vignettes from "The Catasterous Cruise" acted out on the final day of camp. The Young Authors were thrilled to have a chance to be storytellers and to share their creative work. All of the participants were so eager, supportive and positive throughout the week, and The Patch family is so proud of their literary accomplishment! Watch for the Young Authors' first book "Going Bananas in Space" to be on sale at The Cabbage Patch Auction on September 24, 2015.