"What is in this butter?!" a girl asked Chef Edward Lee during Young Chef Day Camp, eliciting laughs from fellow campers. It was the question they had all wanted to ask; they had never tasted anything like it. Chef Lee, who was hosting the group for a gourmet meal at his renowned restaurant 610 Magnolia, took the opportunity to teach the children about sorghum, a lesser-known crop that lends sweetness to dishes. He explained how sorghum is grown, harvested and processed, and finally how it got into the butter that the children were enjoying so much.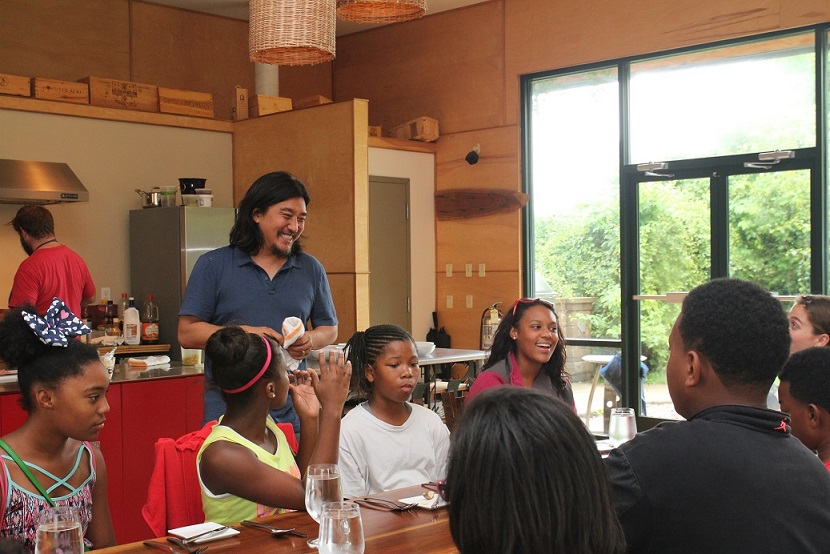 At Young Chef Day Camp, children explore their culinary skills in the kitchen at The Cabbage Patch and visit community partners like Chef Lee and Schimpffs Confectionery to learn what it's like to work in the culinary industry. Chef Lee, whose restaurant is a landmark in Old Louisville, has been a longtime supporter of Young Chef Day Camp…what a great neighbor for the Patch to have! As a James Beard Foundation Awards finalist who has been featured by Bon Appétit, Esquire, GQ, Iron Chef and Top Chef,  Chef Lee lends a certain star quality to the Young Chef activities, but he is quick to remind the children that the life of a chef is hard work.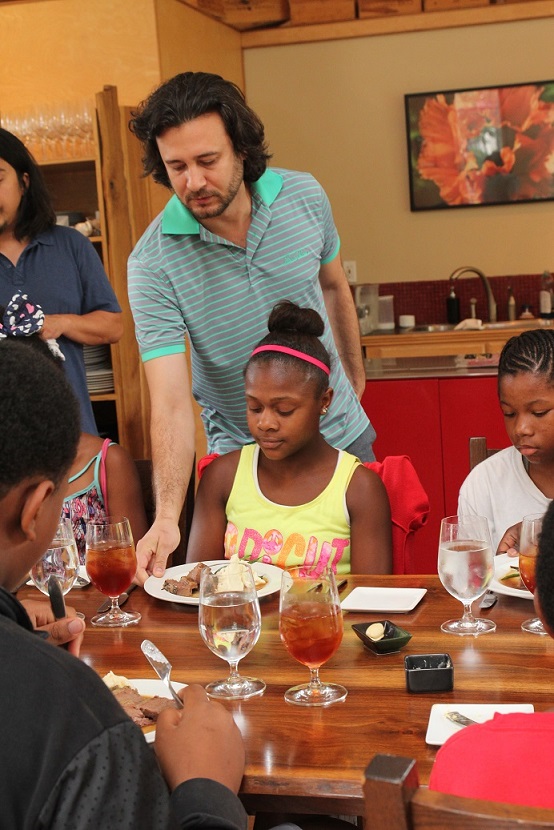 "Are you ever afraid you'll mess up?" asked a young boy during the first course of the meal at 610 Magnolia.
Chef Lee smiled. "Sometimes, I wake up in the morning and think, 'Is this going to be the day when I mess up?'" He went on to explain that being afraid of messing up is probably always going to be part of chasing your dreams, but it's probably a good indicator that you care about your work and are on track for success.
Part of inspiring children to pursue their maximum potential is introducing them to successful people in their community. When people like Chef Lee share their stories with Cabbage Patch members, they can see that there are many ways to get the most out of their God-given gifts. We are thankful for those who take time out of their busy schedules to teach a child to honor his or her talents!