You don't need a passport to discover a world of art and culture! This summer, the children of The Cabbage Patch traveled the globe without leaving Louisville as part of the Around the World Day Camp.
One of our wonderful community resources for this camp was the Crane House, which provides educational and cultural programs and services to the public and works to increase the capacity of local Asian communities to share and preserve their heritage.
The cultural treasures that the Crane House shared with us included origami and the art of Chinese paper cutting. Campers were so excited to learn about the amazing art they could create with just a simple piece of paper!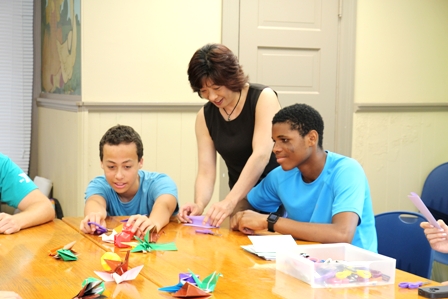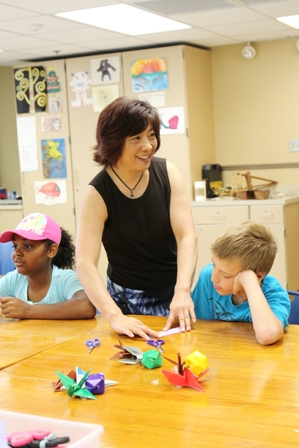 We also participated in a tea ceremony with a local tea master. The Japanese Tea Ceremony, also called the Way of Tea, is a ritual involving ceremonial preparation and presentation of a powdered green tea, matcha. There are specific utensils used, as well as movements. The tea master was impressed with the reactions to the tea-she said many kids say "Eeeew, bitter!"  however, everyone at The Patch was very respectful and curious about the delicacy!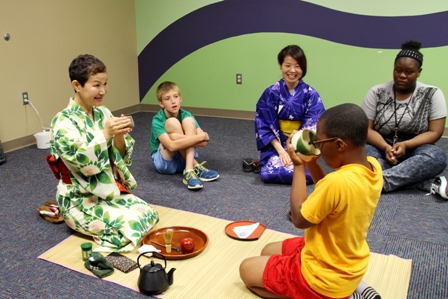 Summer camps at The Patch show children a world outside their neighborhoods and remind them that life's possibilities are out there waiting to be discovered!