One of the greatest adventures a Cabbage Patch member can experience is our 100 mile biking and camping trip. The journey is full of lessons in perseverance, resilience and respect for our environment. Before we even set wheels on the trail, however, there are other lessons to be learned. We teach young people to be prepared by inspecting and servicing their bikes, and educating themselves on how to deal with unexpected malfunctions. Fortunately, we have a great resource in Falls City Community BikeWorks, a local 501c3 that not only works on bikes but also channels the donations of refurbished bikes to Louisvillians in need of transportation.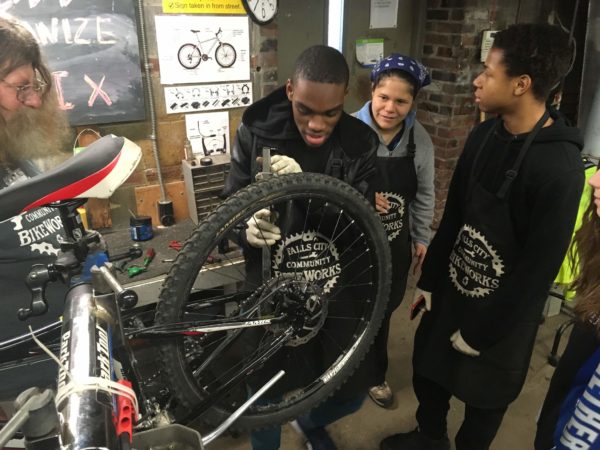 Cabbage Patch staff and teens spent the day with the Falls City team in preparation for the spring biking and camping trip. Falls City staff set up multiple work stations where bikes were tuned and checked. In some cases, parts were replaced by Patch teens and staff – under the guidance of Falls City mechanics. The experience gave the teenagers the confidence to be in leadership roles during the bike trip, as they cultivated the skill to troubleshoot and fix issues that could arise during the journey.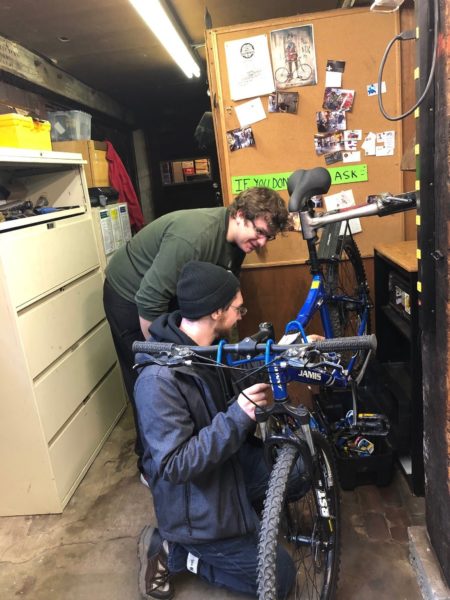 We are grateful for the Falls City team members Nate Pinney, Nathan Green and Alan Tucker for providing a valuable educational experience. They even helped out when we discovered a flat tire on the bike trailer! When community partners like Falls City Community BikeWorks contribute their expertise to our programming, the children we serve benefit and make connections to our community that they would not have had otherwise.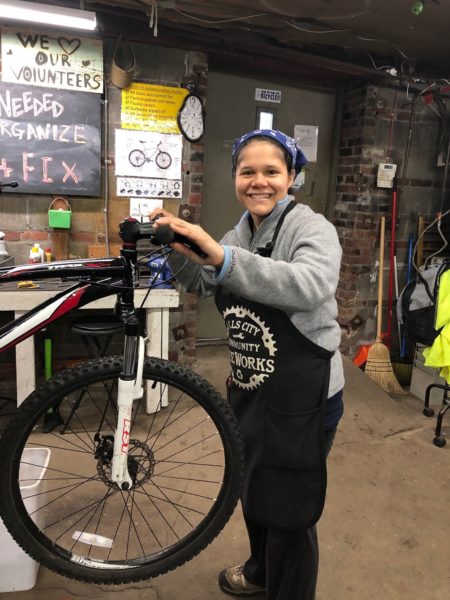 Do you have resources you can offer to enhance our programs? Contact Mayghin Levine at mbrown@cabbagepatch.org!