For the third year in a row, our friends at Robert Half made the Christmas season bright for our children! Based on good behavior and active participation, 50 Cabbage Patch members earned the privilege of participating in the Robert Half Christmas Party on December 10. The crowd cheered loudly when Santa made his appearance, but they might have cheered even louder for the Chick-fil-a cows…they were really looking forward to those chicken sandwiches!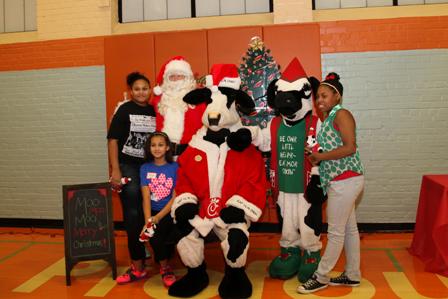 Robert Half went all out with the decorations and games. We played giant Jenga, Dance Dance Revolution, Christmas Cornhole and more. Santa's Salon offered candy-striped manicures. The icing on the cake was the amazing collection of gifts. A raffle was held for the top prizes like a flat screen TV and a scooter, and each child went home with a big bag of Christmas presents. Special extra prizes were awarded to participants who were seen helping out, like clearing tables or sweeping up. Volunteers were sure to drive the message home that Christmas is the season for giving.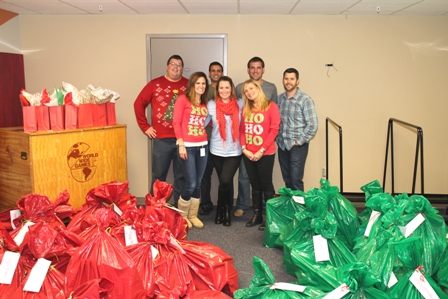 We would like to thank Robert Half for showing the children of The Cabbage Patch that helping others is a fun and blessed way to spend time! It takes a village to pull together such an amazing event and we are also thankful for the generous donors who supported Robert Half's efforts:
Toys were donated by Abel Construction, Auto Owners, Beam Suntory, CafePress, DNR Group, FastLine, Grindmaster, Lindemeyer, Nuplex, Penske and Restaurant Supply Solutions. Monetary donations and/or gift cards were received from Blue Wave, Kentucky Science Center, Mary Balderson, Louisville Bats, Orr Protection Services, Papa John's, Target and ValuMarket.
How are you finding ways to give back during Christmas, and all year long?