A Message from Bill Meyer, Cabbage Patch Board President:
Since 1984, The Cabbage Patch has been guided with integrity, ambition and devotion by Executive Director Tracy Holladay. It is remarkable to have such longstanding leadership, and The Patch is fortunate to have a very strong foundation because of it. We are excited to report that this foundation will gain a fresh perspective with Tracy's retirement and the succession of leadership in 2020. It will be a time to celebrate The Patch's accomplishments, and the infinite potential in our future!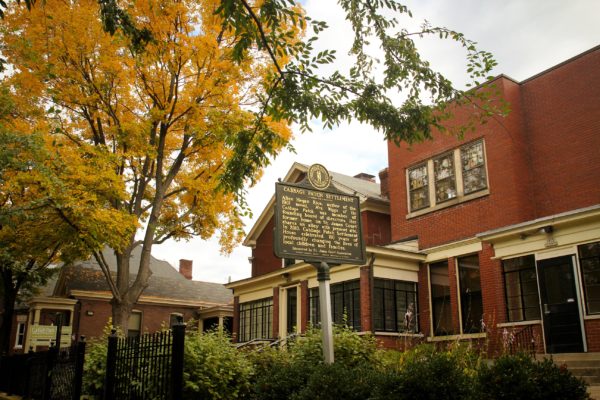 In April 2018, the Succession Planning Committee began meeting to formulate the strategy for finding The Cabbage Patch's new Executive Director. Tracy blessed us with a long lead time when he announced his intentions for retirement, so we have had the opportunity to meet with donors, senior staff members and Board members to determine the ideal qualifications, expertise and personality for the job. The Succession Planning Committee is chaired by Dr. Anita Barbee, Professor & Distinguished University Scholar at the University of Louisville's Kent School of Social Work. Dr. Barbee is on her third term as a Cabbage Patch Board member, and the committee has included current Board members and several former Patch Board presidents.
The Succession Planning Committee has engaged a professional search firm to support the succession plan and add objective counsel to the process. We believe that the best candidate is one who is demonstrating success in their current position, so please talk to your networks about possible candidates who would be attracted to the mission of The Cabbage Patch.
Thank you for supporting The Cabbage Patch as we look toward a future full of possibility. If asked by members of the community about Tracy's retirement, please feel free to confirm that we are in the midst of succession planning after Tracy's 30+ years of service…it's time for him to enjoy some more family and travel time!
We are excited about the growth that a fresh perspective will bring to the organization, and you are welcome to share the application process with any qualified candidates. We have an extensive, well thought out profile of the position, but above all, the candidate should be committed to profoundly changing the lives of at-risk children and families.
We are beginning to advertise the position and anticipate the interview process beginning during the summer 2019, with the goal of having the new Executive Director starting in January 2020 to allow for 3-4 months of overlap time with Tracy.
The Search Committee is working with Ashley|Rountree and Associates (Louisville KY) and will begin reviewing candidate files in Spring 2019. Please contact our Search Counsel by email only: HR@ashleyrountree.com