The cold winter landscape may be bleak in December, but in the Polly Williams Art Center at The Cabbage Patch, color blooms all year long! On Dec. 16, The Patch's young artists showed their most recent work at the Winter Art Show, which included several pieces from the recent exhibition at Local Speed.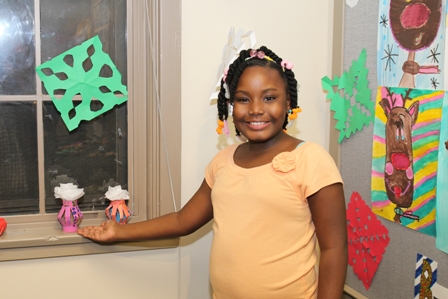 One little boy walked carefully around a display of ceramic plates, inspecting the intricate designs. We asked him, "Did you make any of these?" He looked at us with wide eyes and said he was new. This was his first week here, and he was taking in all the activities that are available to him at the Patch. He stayed as Recreation and Youth Development specialist Elizabeth recognized the most active art program participants and he applauded as his new friends received certificates and art supply sets.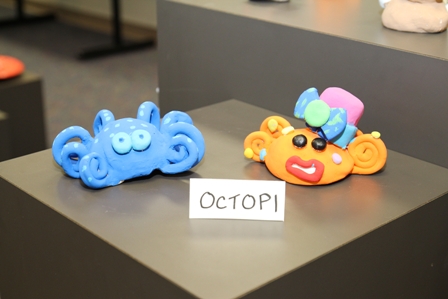 What a wonderful introduction to The Patch for our new member! When a young person sees that his peers have done something extraordinary, it encourages him to join in and try something new. At The Patch, you can be a champion at spelling, basketball, art or a variety of other endeavors. We help each child find his or her own unique way to be a winner!