ONLINE BIDDING IS NOW OPEN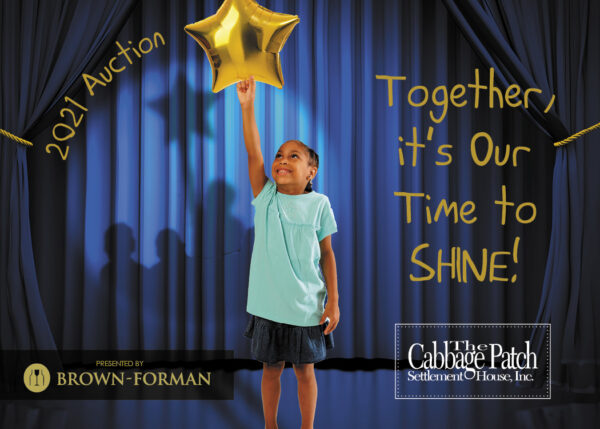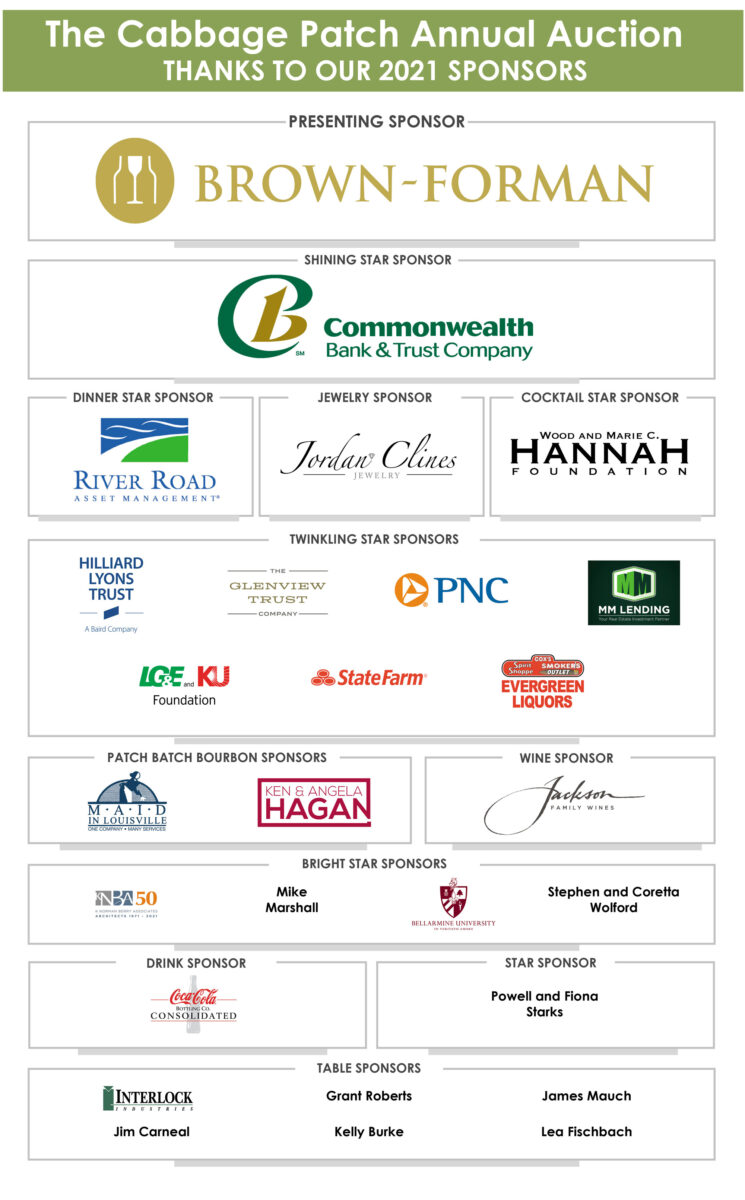 ---
Join us as we celebrate our donors,
children and families of The Patch
September 23, 2021
5:30 PM • Waterfront Botanical Gardens


Limited tickets for our 5:30 PM Cocktail Hour are SOLD OUT
Event will offer in-person and virtual participation
Contact Laura Goodman, Annual Fund and Event Manager at lgoodman@cabbagepatch.org 
or 502-753-4427 for more information
---
Raffle Items available in 2021
Great Odds – Only 250 tickets of each will be sold
Support The Patch by purchasing a Golden Ticket or Pappy Raffle Ticket
or BOTH to win fabulous prizes
---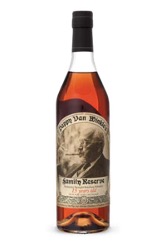 PAPPY VAN WINKLE'S FAMILY RESERVE 15 YEAR
Purchase a raffle ticket for only $100
Pappy Van Winkle is always in serious demand. This bottle of Pappy Van Winkle 15 Year is signed by Julian P. Van Winkle III. In addition to being extremely rare, this is also a one-of-a-kind opportunity to support The Cabbage Patch by purchasing a raffle ticket for $100 to WIN this bottle.
This is a collector's item; signed in a golden ink by
Julian P. Van Winkle III himself.
Expressly produced according to the exclusive Van Winkle family wheated-recipe and specially selected from barrels in the heart of the aging warehouses, this bourbon remained undisturbed for 15 years to age in deep-charred heavy oak untouched by human hands, unhurried by time.
PAPPY RAFFLE TICKET SALES ARE NOW CLOSED
Must be 21 or older to purchase a raffle ticket
---
Purchase a Golden Ticket for $100 and you could win
your choice of one of the prizes below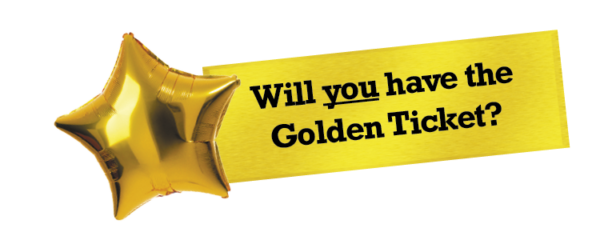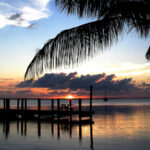 Key West Vacation Package:
The 4-star Key West Marriott Beachside Hotel is one of the highest rated hotels in the Florida Keys. This beach hotel's amenities have transformed the property into a vacation destination all its own. Includes roundtrip airfare for 2, plus 3 nights' accommodations. 
Value: $4,336.00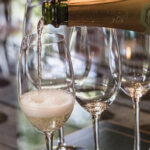 Napa Valley Vineyard Package: Make yourself at home at The Setting Inn, a hidden gem nestled between two picturesque vineyards, located minutes from Yountville and downtown Napa. Includes accommodations for 2 people for 3 nights at The Setting Inn. Daily continental breakfast, private tasting, Schramsberg Cave tour and chauffeured luxury sedan. Airfare not included. Value: $4,270.00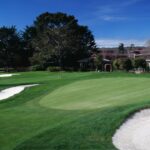 Monterey Golf Experience: Enjoy a round of golf for 2 at The Del Monte Golf Course at Pebble Beach. Round includes a golf cart at this par-72 course opened in 1897. The Del Monte Golf Course was designed by golf and polo enthusiast Charles Maud. Includes roundtrip airfare for 2, plus 3 nights at The Hyatt Regency Monterey.  Value: Priceless
Click here for more information, terms, and conditions.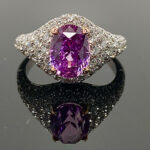 Jordan Clines Jewelers: Enjoy a gift certificate for $3000 to use towards your purchase of a fine jewelry piece from Jordan Clines Jewelers. Jordan Clines, of Jordan Clines Jewelers, has been working in the jewelry world since the early 2000's, starting with design and production for some of the industry's biggest names. He then moved back to Louisville, Kentucky and has been designing custom one-of-a-kind pieces and offering fine estate jewelry from his 2842 Frankfort Ave. location since August of 2010. This family owned and operated jeweler specializes in custom diamond and color gemstone jewelry, fine antique and modern estate, and jewelry repair. From the perfect engagement ring to your family's heirloom pieces, Jordan Clines is your trusted Jeweler. Value: $3,000.00



GOLDEN TICKET SALES ARE NOW CLOSED
Commonwealth of Kentucky Charitable Gaming License #EXE0001105. All taxes and other expenses associated with the acceptance and/or use of the prizes are the sole responsibility of the winner. Drawing to be held at Waterfront Botanical Gardens, September 23, 2021.
Winner need not be present to win. There is no substitution of prize by winner.
---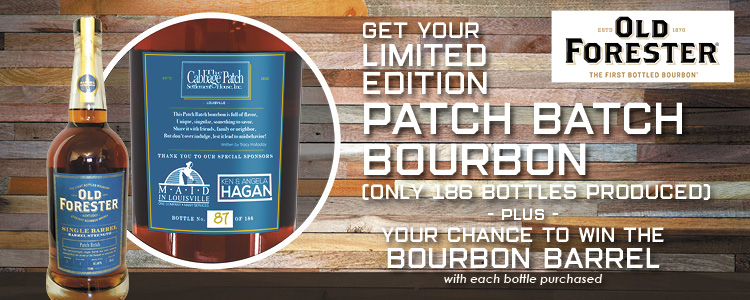 The 2021 Old Forester "Patch Batch" is a barrel proof single barrel product from Old Forester's historic Warehouse K. It is barrel 6042 which was aged on the 2nd tier of the 3rd floor of this warehouse which has gained a cult following because of the single barrels it produces. It was bottled at 128 proof.
This Patch Batch has a playful nose of honey cloaked cinnamon highlighted by clove, cocoa & sweet tea. It lands sweet with stone fruit & raw sugar on the palate and quickly transitions to woodsy Fall spices & robust sweet oak notes with firm tannins. Bold and assertive up top but very smooth below the jaw line. When you find them, broad shouldered, classically styled and complex barrels reveal some of the most endearing qualities of K House.
Your purchase of the Patch Batch supports educational opportunities, youth and leadership development and family development programs for local children and families. Thank you for helping us shine our light in the community!
Pick up your purchase at The Cabbage Patch beginning Friday, September 3rd, or at the Annual Auction on September 23rd.
Click here to purchase your limited edition Patch Batch!
Must be 21 or older to purchase a raffle ticket